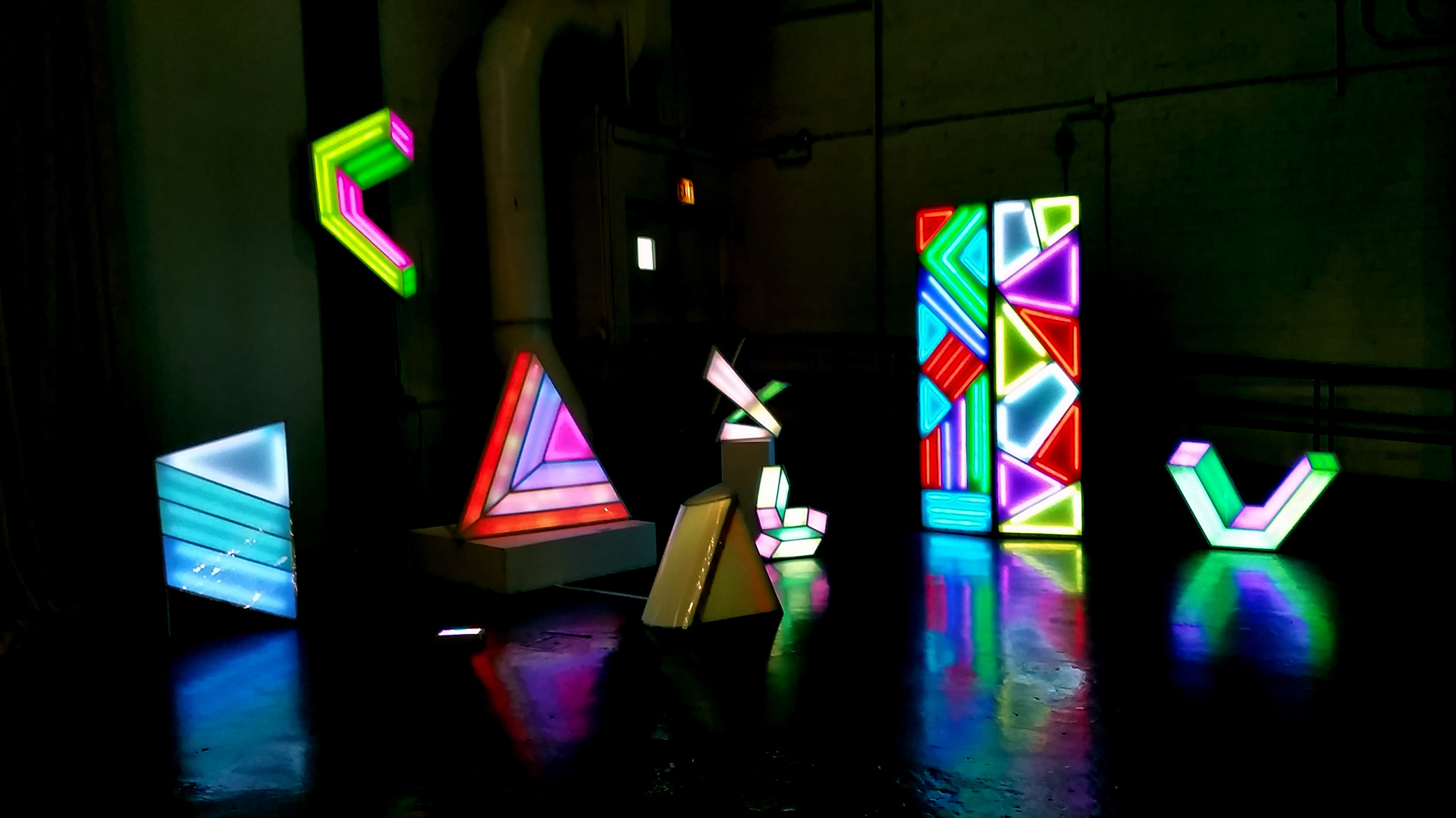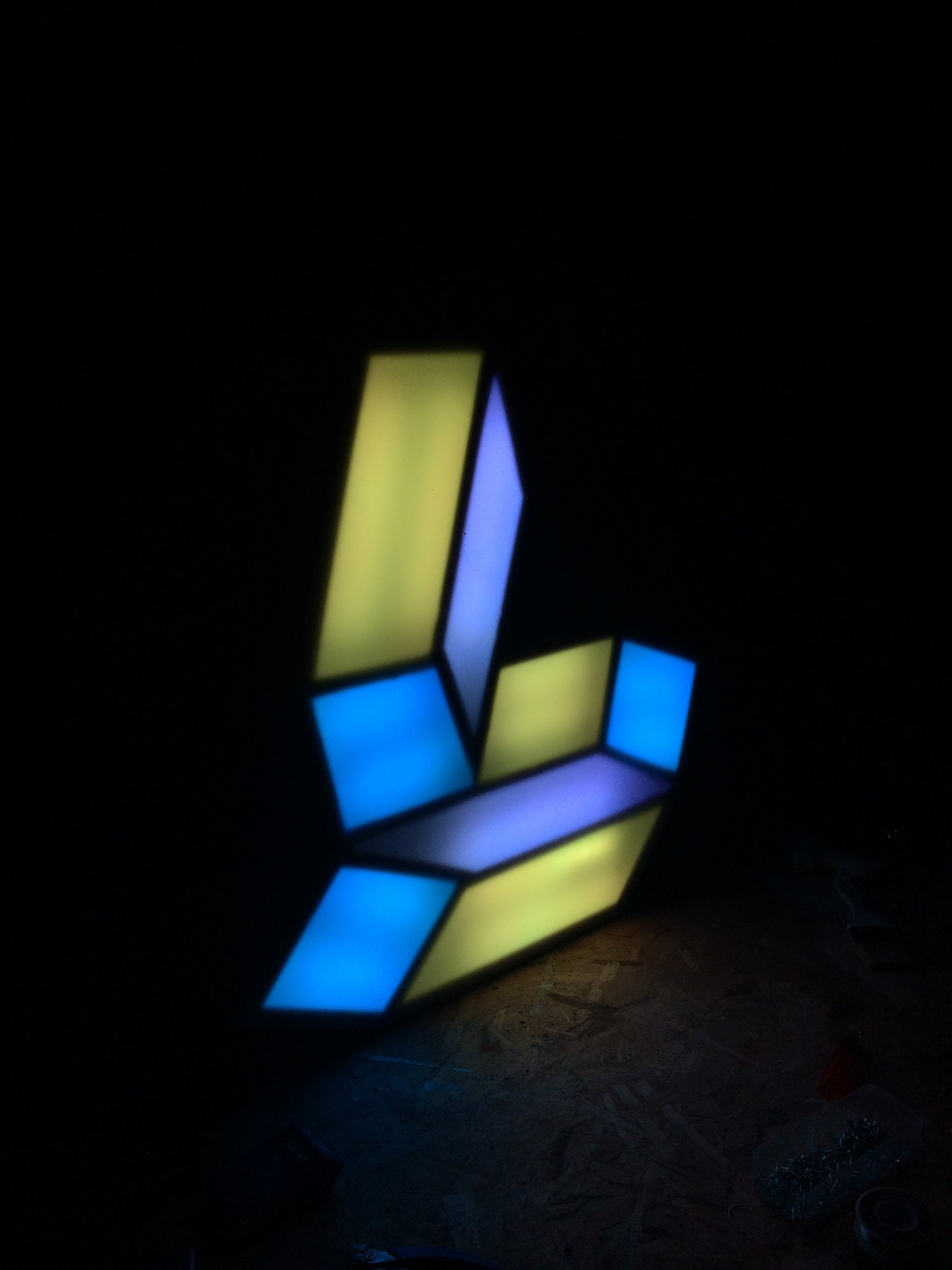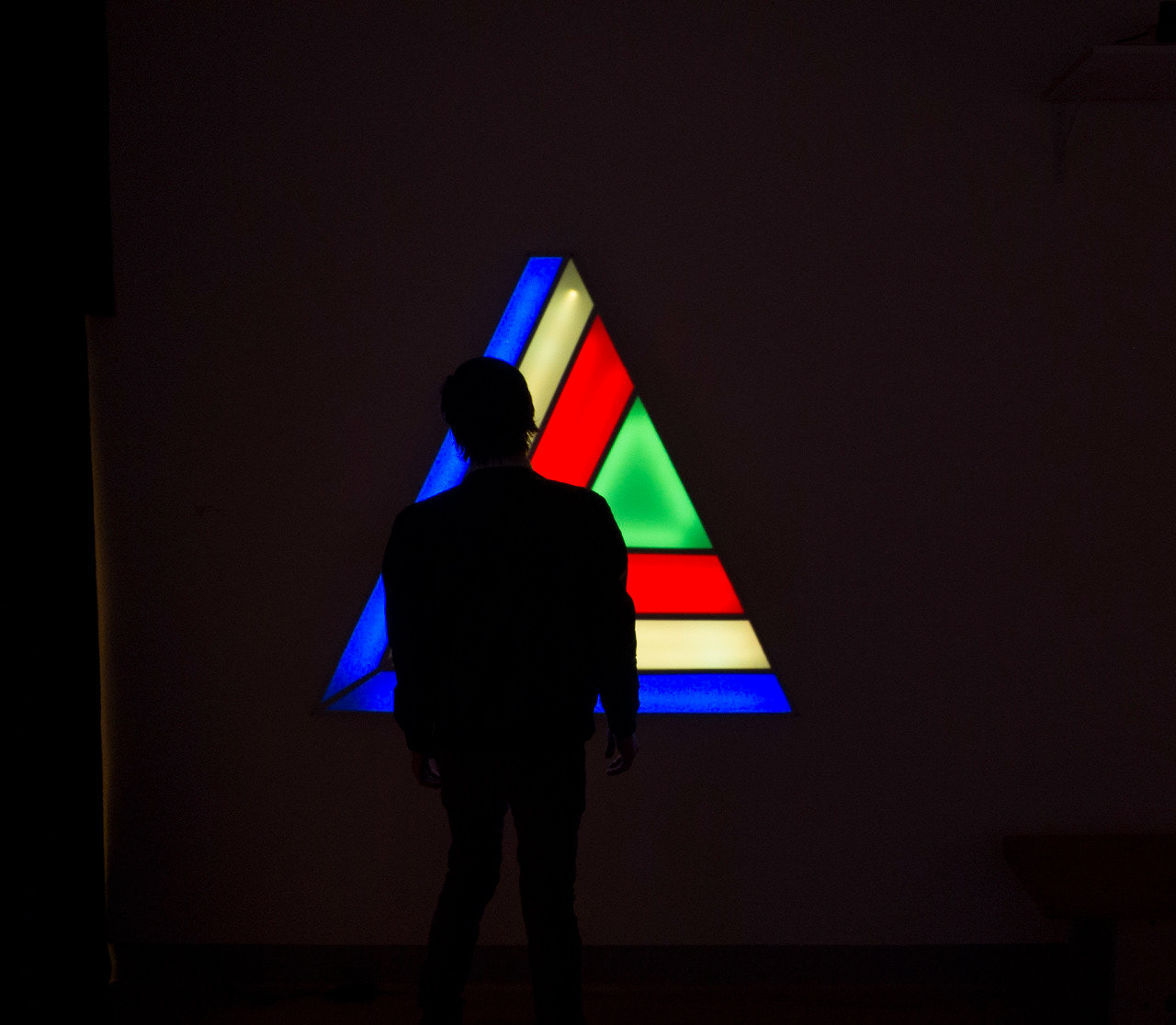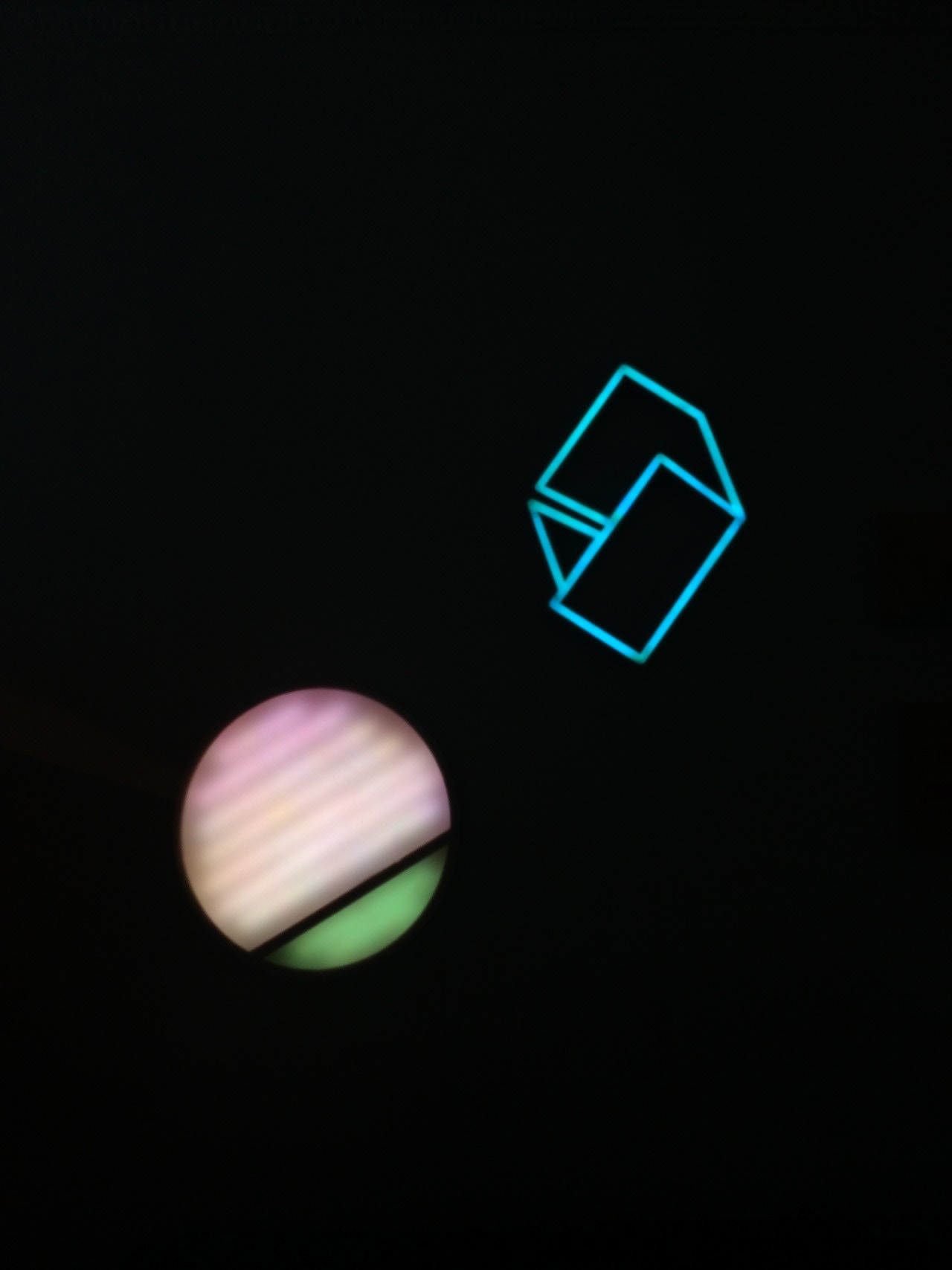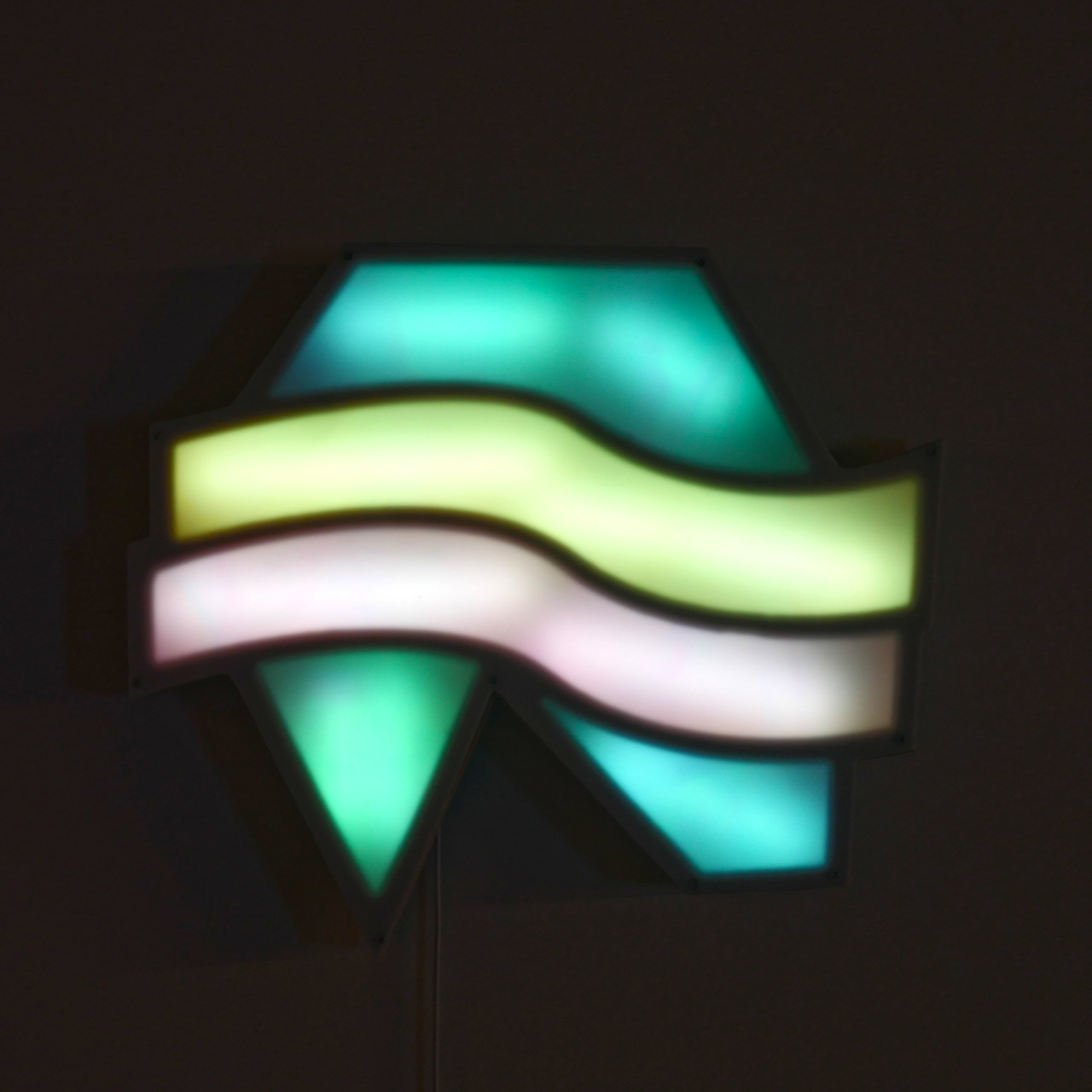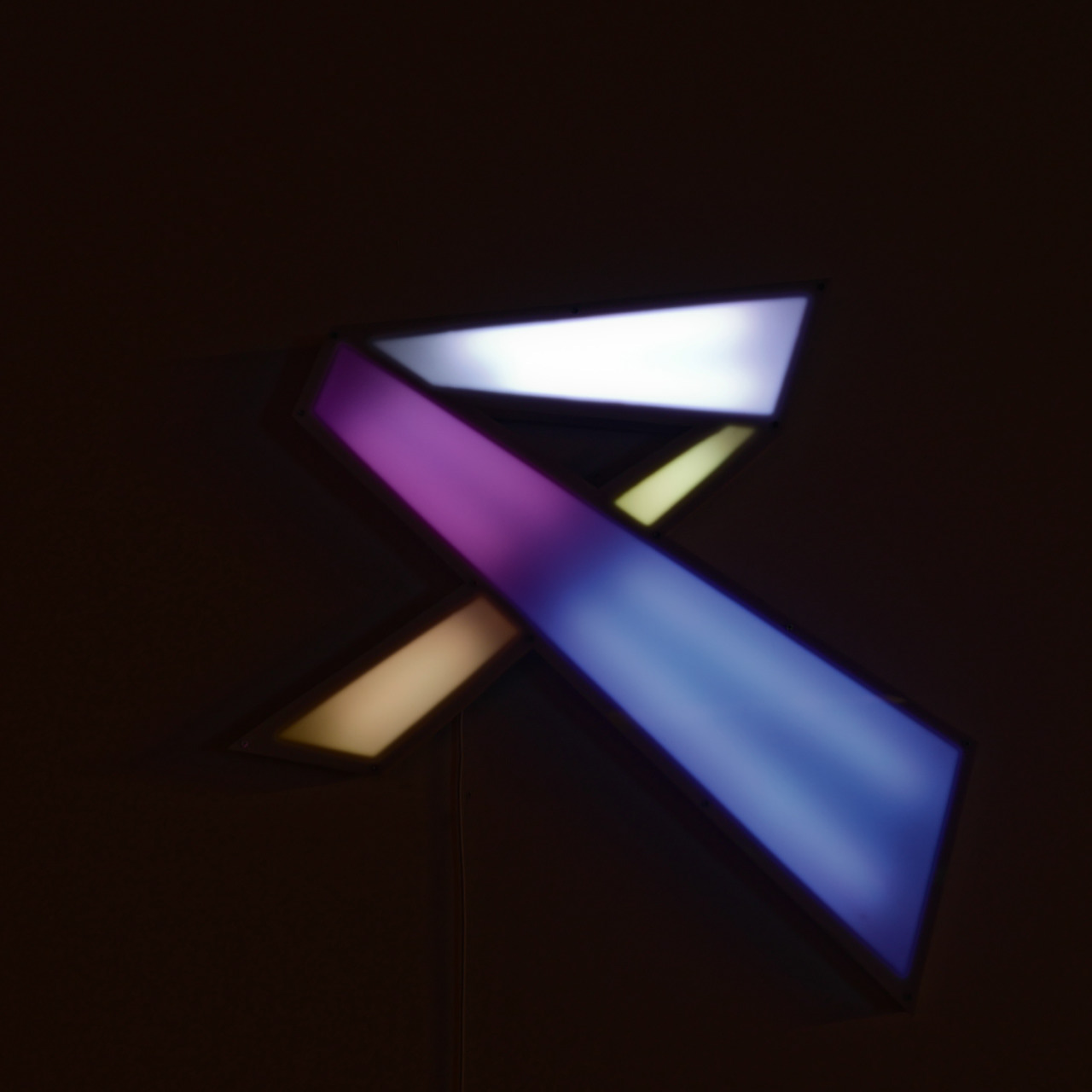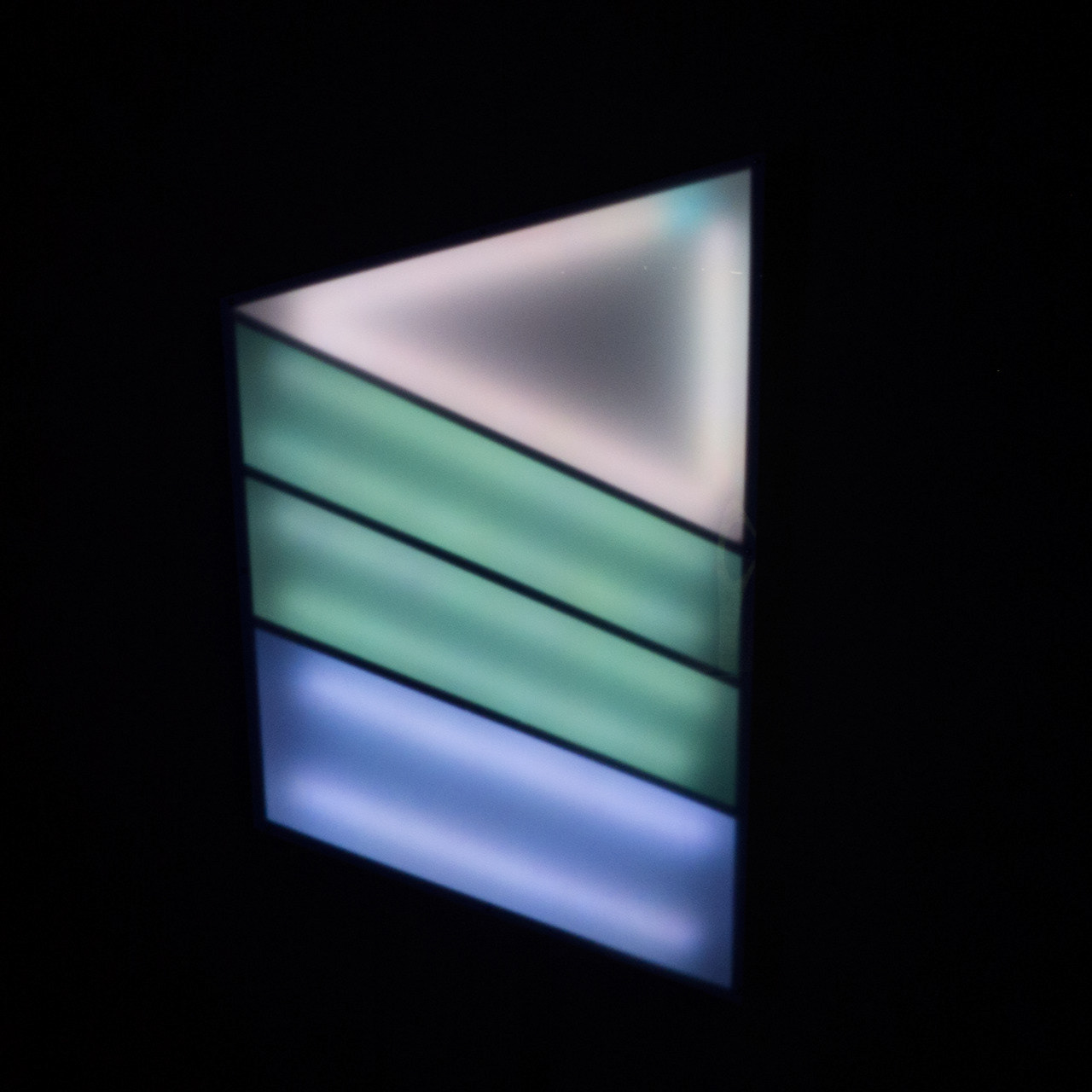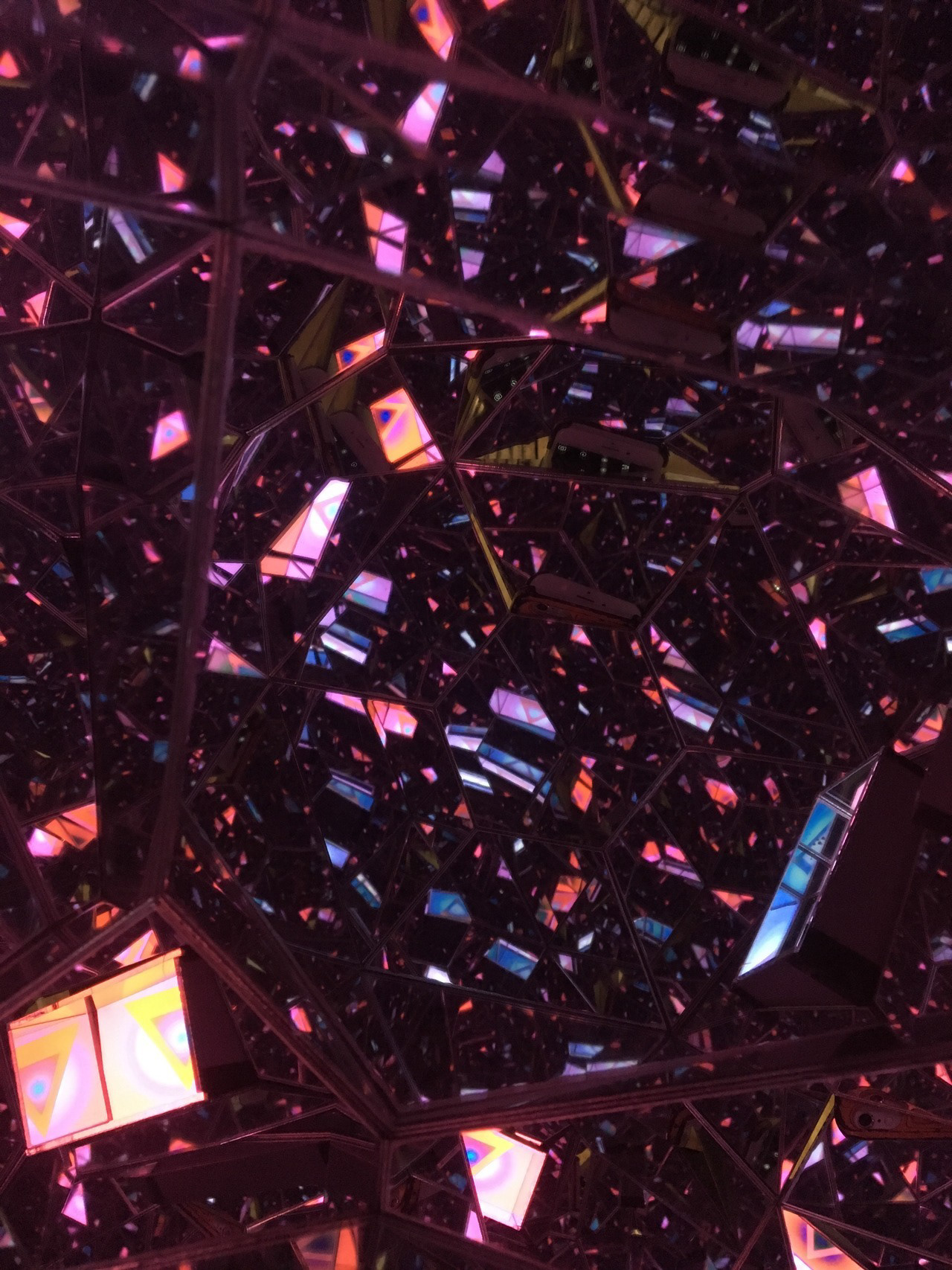 This series is inspired by the simple beauty of observing color and shape interaction. Logic Sunrise appeals to the visual perceptual system of the viewers for a pleasant sense of surprise through changing surfaces of orchestrated color-light. 
Carlson Garcia is a collective effort by artists Maxwell Carlson and Esteban García Bravo to create a unique display of paradoxical shapes. We explore designs that evoke multiple retinal interpretations of space questioning constructs of shape and color perception. Our aesthetic is influenced by lyrical geometric abstraction tendencies that occurred during the twentieth century, while also incorporating new technologies for the design and manufacture of sculpture.
Our points of reference are dislocated in different historical periods, but with a series of intersections that lead to our current art production. The first reference leads to an early 1960s group of artists that were associated under the name Groupe de Recherche d'Art Visuel (GRAV). The Paris-based collective prioritized the personal experience of the viewer at a perceptual level through optical and kinetic installations. From this group, we like to highlight Françoise Morellet, who explored space as visual configurations through lines and light. Also, GRAV members Jesus Rafael-Soto and Julio Le Parc are influential to us for their larger-than-life modular and optic assemblages. From Carlos Cruz-Diez we take the research on colored plane interaction. 
Our almost concrete style is balanced by an improvisational element that emerges from our process and collaboration. The idea of "art as research" is a sentiment that we share by pushing experimentation in all aspects of our production: from the design of counter-intuitive shapes to the use of computational techniques. 
Computational images have today unquestionably taken over through the prevalence of LED displays in today's society. In a world bombarded by boring pixel-noise, our digital objects emerge as an alternative proposing a moment for contemplation rather than pontificating concepts.
Our sculptures are carefully engineered and crafted to perform light sequences through the use of programmed microcomputers. We have developed our own techniques to create modulations of color based on logic and hardware. In a similar way, the shape designs are modulated from analog to digital mediums and vice versa. In our work, there is no distinction between both mediums as they both merge in the art-making process.